We love jewelry, and we love experimenting with jewelry. So why keep wearing those 'ol-fashioned' ornaments when you give them a new touch with just a few tweaks with glass beads for jewelry making. Before that, you need to buy Wholesale Beads for Jewelry Making to start making your jewelry items.
In this write-up, we'll discuss about tweaking your jewelry items with glass beads. Make them yourself or search in the marketplace to find some exclusive jewelry items loaded with stunning glass beads. To start with, here are 10 ways to use glass beads for jewelry making:
1. Pendants:
Pendants are one of those jewelry items that have got the biggest touch of glass beads. Today, you can easily find a whole bunch of stylish pendants decorated with glass beads and gemstones. The elegance and importance of your simple pendant will double once it gets wrapped with glass beads.
2. Rings:
Diamonds or precious gemstones, particularly horoscope gemstones are quite in common rings. But have you seen stylish fashion rings getting a touch of glass beads? Yes, that vogue is quite popular these days. Many jewelry manufacturers are using Glass Beads for Jewelry Making and such rings are quite popular amongst buyers.
3. Earrings:
Earrings with glass beads are one of the most popular jewelry items out there. With a bunch of colorful glass beads for jewelry making, you may give your ordinary earrings that extraordinary look. Search around, and you will find a whole big collection of such earrings.
4. Necklaces:
The contemporary metal necklaces come with glass bead carvings on them, but there are stylish necklaces that are just made of glass beads. Generally, these glass beads are collected in a thread forming a necklace shape. This is one of the most popular jewelry items out there.
5. Bracelet:
Pick your metal bracelet and put a few glass beads around it, you will get a beautiful output. Or simply collect a few colorful glass beads and wrap them around a thread to get something more stylish and cool. Costume Jewelry Manufacturers apply this trick to produce stylish and affordable costume jewelry.
6. Bangles:
Indeed, bangles, be it metal bangles or the lakh once, are incomplete without glass beads for jewelry making. The traditional Indian artisans know the value of glass beads in bangles and thus finding such bangles is not a difficult task. Also, this is the easiest DIY for you to give your bangles and beading touch.
7. Anklet:
Sterling silver jewelry anklets or gold anklets generally come with precious beads. But if you want a classy and trendy look, you may use glass beads in your existing anklets. Just stick the glass beads around your anklets, or use a thread with glass beads to create a stylish anklet.
8. Belly chain: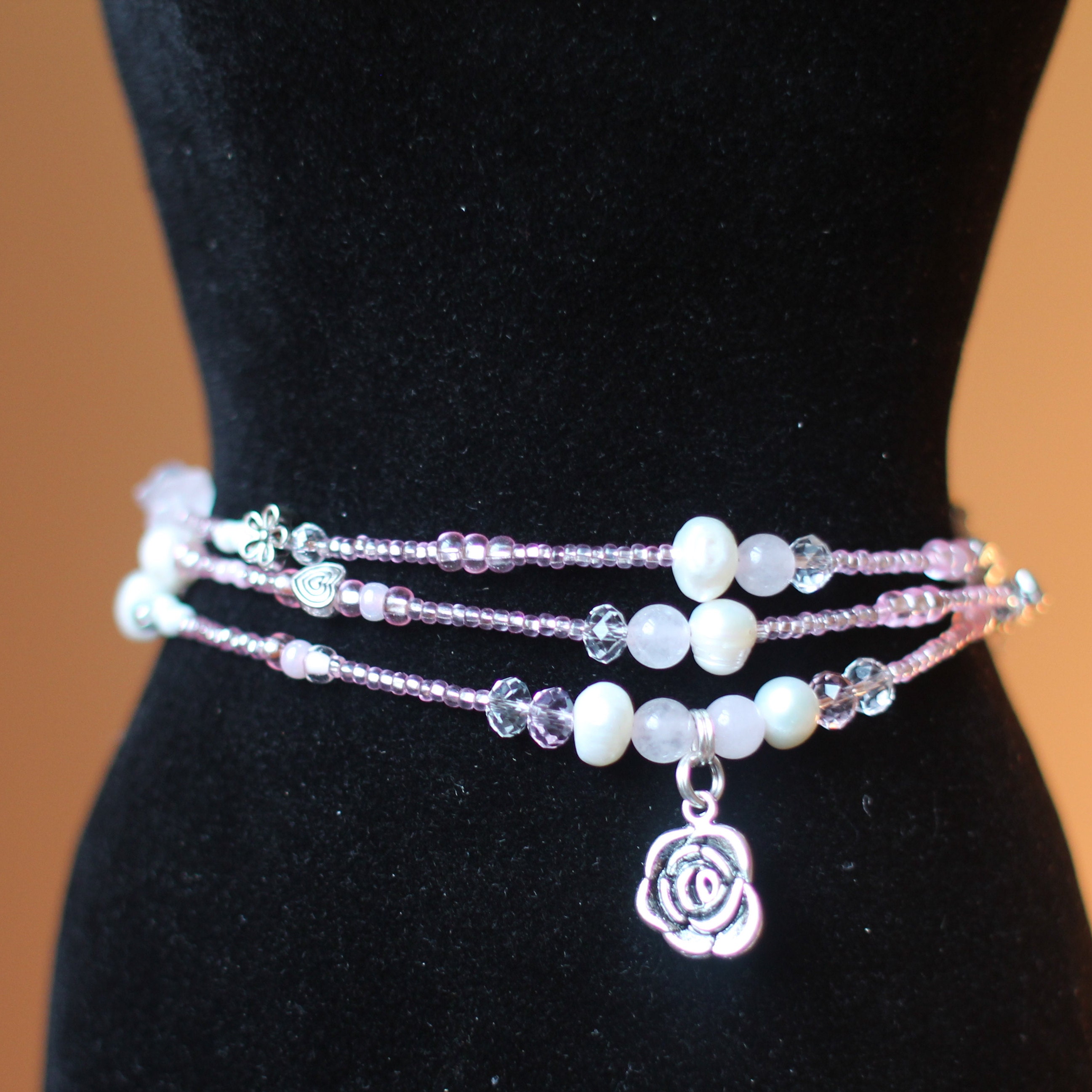 Belly chain is generally an overlook ornament, still quite popular amongst Indian women. But why wear the same old-fashioned belly chain when you can make some stylish experiments by using glass beads for jewelry making. Glass bead can be an excellent choice if you want to use them with your belly chain to get a beautiful look.
9. Cufflinks:
Now let's talk about something that interests men. if you love wearing cufflinks, wear them in a better way. Cufflinks, when decorated with glass beads, give you a look that is out of the world. Buy for some stylish cufflinks with glass beads and mature your persona.
10. Wrist watch:
Glass beads can be easily utilized in your wrist watches if you want to make some experiments. There are hundreds of stylish designs available in the marketplace. So make your wrist watch an inseparable part of your dressing.
So these are 10 ways you may use glass beads for jewelry making. It all depends upon your creativity and experimenting. If you have any other ideas, do let us know in the comment section. And to buy stylish glass beads to include in your jewelry items, contact us.